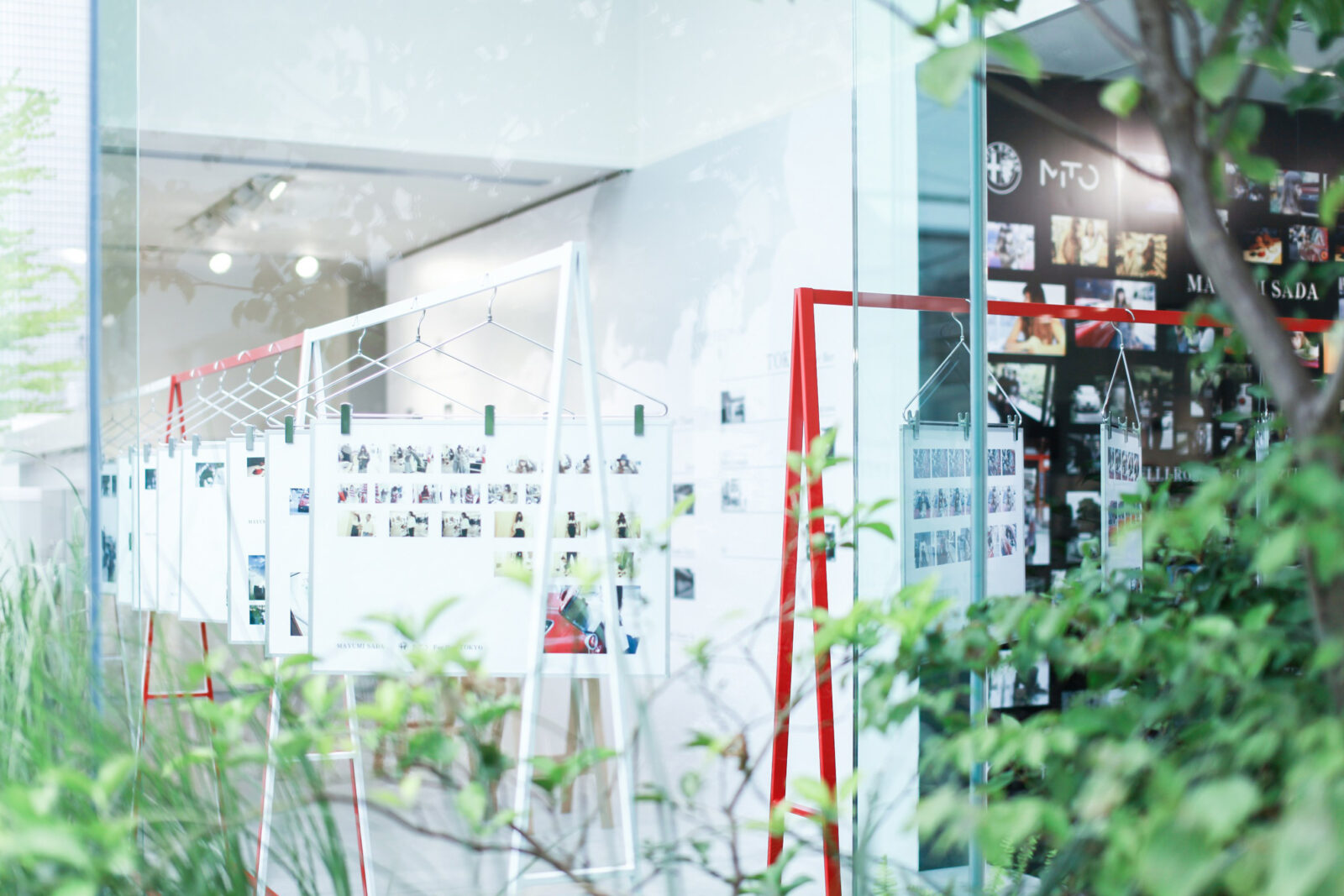 ALFA ROMEO "MITO INNOVATIVE FASHION DRIVE"
/Client /ARTFREAK
/Usage /EVENT
/Production /ARTFREAK
/Year /JUN 2012
/Location /TOKYO JAPAN
/Area /116.3㎡
/Photo /TADAFUMI AZUNO
Exhibition planning and design for the art event "MITO INNOVATIVE FASHION DRIVE" held at the event space LAB in the CoSTUME NATIONAL Aoyama Complex in Omotesando, Tokyo, in conjunction with the launch of a new car by the Italian car manufacturer Alfa Romeo. The photos were hung on hanger racks to showcase the theme of the exhibition, which was cars and fashion. The exhibition space was designed to embody the concept of the event and at the same time allow visitors to feel closer to the photographs by touching them as if they were clothing.